Analyse and Optimise Tailor-Made Investment Ideas Quickly and Easily:
InGen – DZ BANK's Innovative Investment Generator
InGen is a web-based information platform that supports you in investment decisions in the private placement format. InGen simplifies the analysis and selection from a pool of more than 170,000 products and nearly 300 issuers using filter criteria individually tailored to your investment horizon in real time.

Benefit From an Intelligent Application
web-based and location-independent analysis of private placements

calculation within seconds of yields of complex structures

current market yield indications with one click

easy storage of own filter criteria for the next search

compressed result lists of the best structures
Progress Through Digital Processes
InGen is an idea generator for your investment decisions:

Close the resulting transaction directly through your personal sales advisor, just as you are used to.

Main Functions at a Glance
Define your own investment horizon using extensive filter criteria: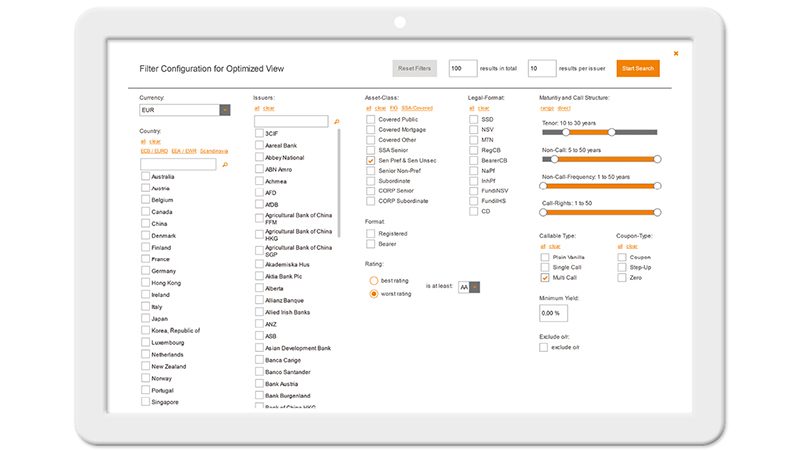 - Country of origin of issuer
- Issuer
- Asset class
- Format
- Rating (Moody's and Fitch)
- Maturity
- Call rights and frequencies
- Minimum yield
- etc.

Ask for Tradeable Yields
Select your favourites...

... by putting interesting structures on your short list